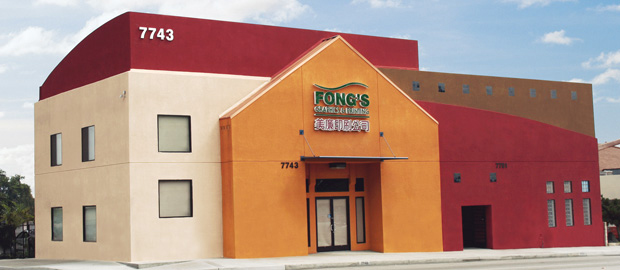 Established in 1985, Fong's Graphics & Printing has become the premier graphic design and printing company in Southern California. Besides providing high-quality traditional printing services to a variety of restaurants and businesses, Fong's Graphics & Printing has significantly expanded its services to include digital color menus, large size banners, light box transparencies, web site design and restaurant consultation. This has transformed Fong's into a highly-acclaimed one-stop printing service company.
Fong's Graphics & Printing offers a 100% satisfaction guarantee. We want you to be delighted with our expert services.
If you have any questions about our services, please go to "Contact Us" page, send us an email or simply call our 800 toll-free numbers, one of our highly trained representatives will be at your assistance.
創建於一九八五年,美廉印刷公司是南加州最具規模和創意的印務專門店。近年來, 美廉印刷不斷提高服務質素和擴展業務範圍,現除了傳統的印刷服務外,近年更添加了數碼彩色餐牌印刷、大型數碼橫額印刷、彩色燈片和燈箱製作、網站設計等。實行一條龍全方位服務。
美廉印刷對每一份出品都提供百分百之保證。慕求滿足到每一位客戶之需求、得到每一位客戶的信任和支時。
閣下若希望對本公司的各類餐館和商業印刷品作進一步的瞭解,請立即與本公司聯絡,索取目錄或樣版。